Blackcart uses Stripe as a payment processing platform to transfer funds to merchants for Try Before You Buy orders.
Blackcart operates on a daily payout schedule; fees, and other charges will be deducted from the payout amount. How quickly you receive a payout and the availability of your funds depends on your bank, it may take 1-2 days (or longer) between payout and funds being received in their bank.
Revenue Recognition Process
The chart below will assist you in understanding various transaction events and how payouts are made to your Stripe account.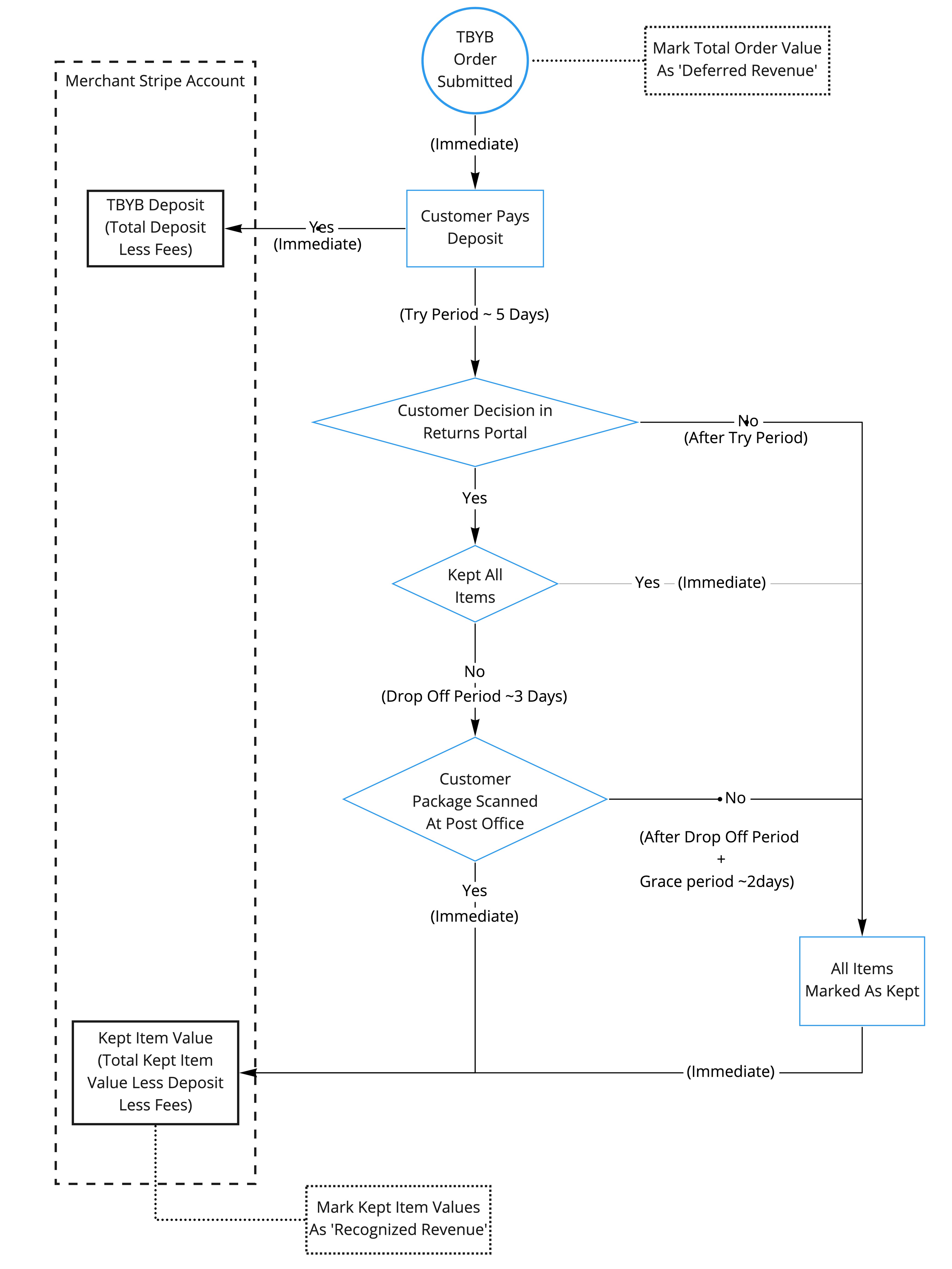 Related Articles: