Once you've completed the onboarding wizard and are given access to the Blackcart Merchant Portal, there are a few quick steps to take before you're able to activate your Try Before You Buy program.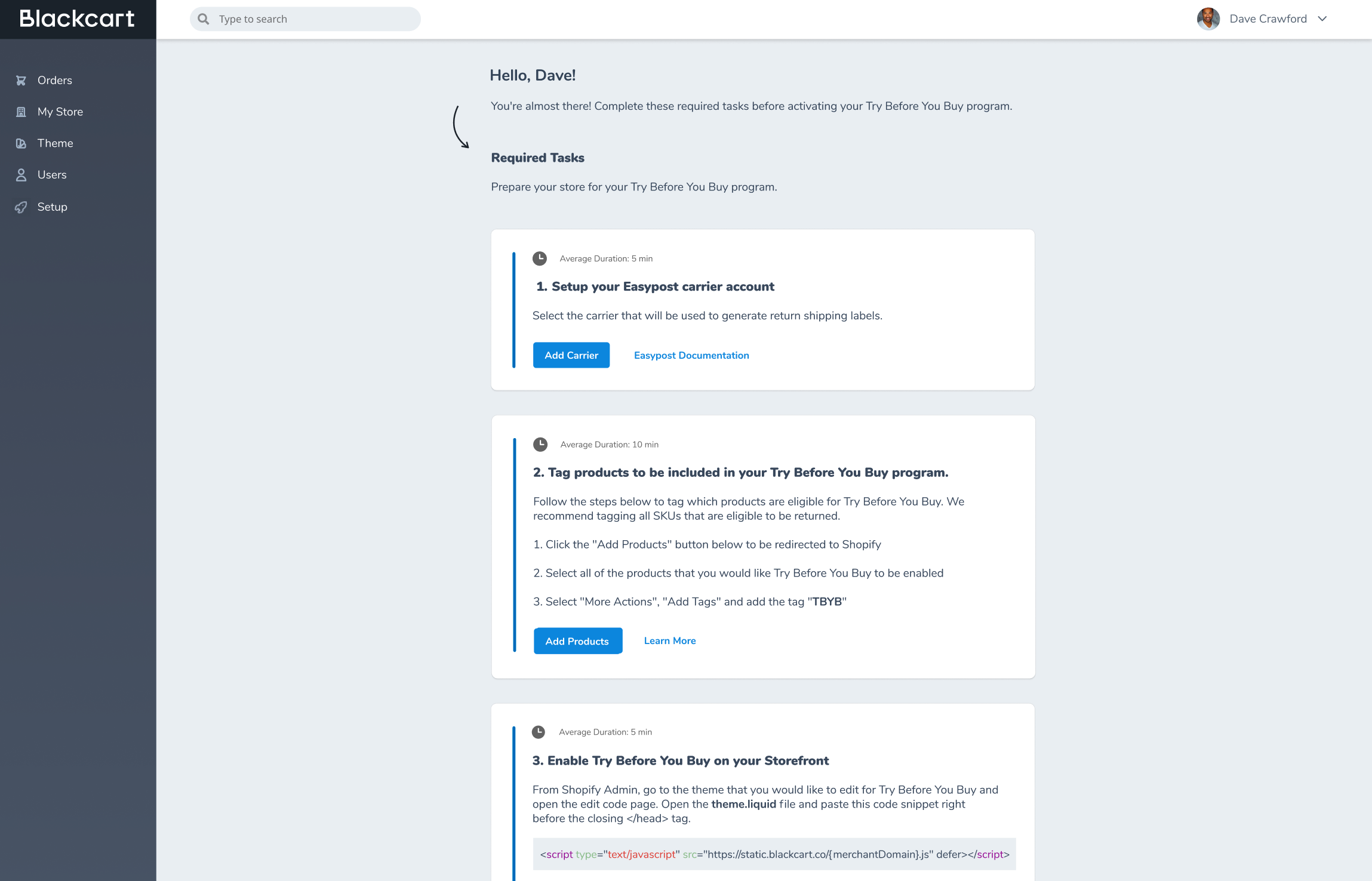 On the Setup page of the Merchant Portal, you will find a set of Required Tasks and Recommended Tasks.
Once you have completed all of the required tasks, you will see the option to Launch your program (see card 7 in the Setup section of your Merchant Portal account).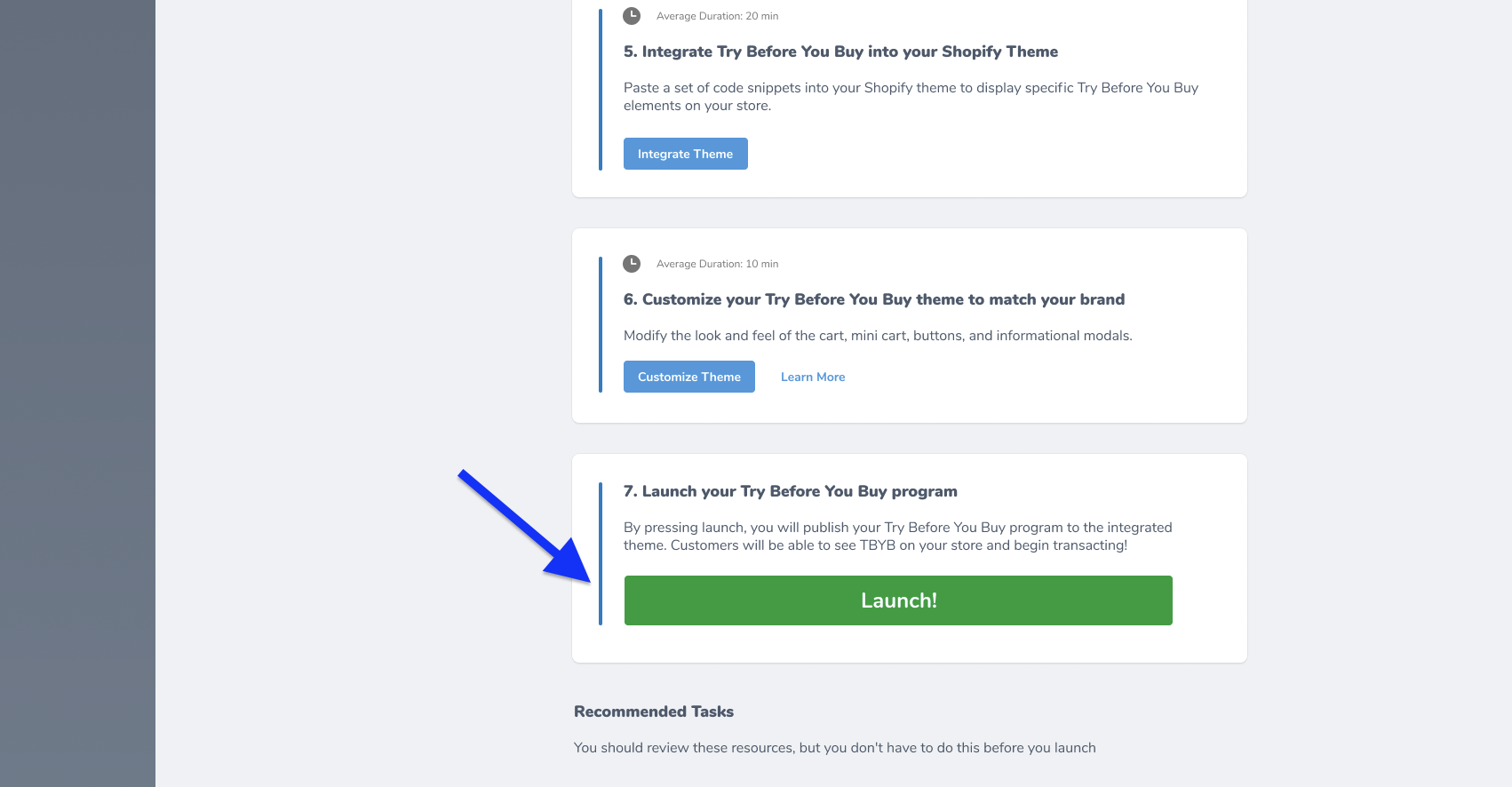 By selecting the green Launch! button, the full end-to-end Blackcart experience will be activated in your store.
Note: If you have not yet published your TBYB integrated theme in Shopify (live), you can test the end-to-end experience by using the Theme Preview feature in Shopify, as long as all the required onboarding steps are completed and you have selected "Launch!". And once you're ready, you can publish your TBYB integrated theme live in Shopify.
Related Articles
Required Onboarding Tasks:
Recommended Onboarding Tasks: